Regularities of development of the main departments of muscles of young growth of sheep of the main breeds of South Ural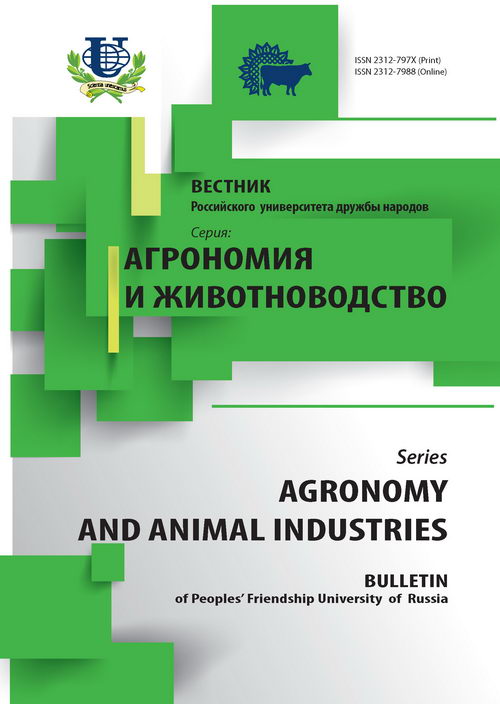 Authors: Kosilov V.I., Nikonova E.A., Nikitchenko D.V., Kubatbekov T.S.
Issue: No 4 (2014)
Pages: 54-61
Section: Articles
Retraction date: 17.10.2017
Retraction reasons description:

Статья ретрагирована по решению редколлегии на основании признания автором того, что его статья является дублирующей публикацией.
Abstract
The article shows the development of the main departments of the muscle tissue depending on the genotype, sex, age and physiological state. It is established that, as in certain age periods, and during cultivation, the highest growth rate, as muscle mass halves, and its divisions, was the difference barancik all genotypes, and the minimum of jarocki, valoski took an intermediate position.
V I Kosilov
Orenburg state agrarian university
Author for correspondence.
Email: nikitchenko@mail.ru
Department technology of processing and production certification animal husbandry
E A Nikonova
Orenburg state agrarian university
Email: nikitchenko@mail.ru
Department technology of processing and production certification animal husbandry
D V Nikitchenko
Peoples' Friendship University of Russia
Email: nikitchenko@mail.ru
Department morphology of animals and veterinary sanitarian inspection
T S Kubatbekov
Peoples' Friendship University of Russia
Email: nikitchenko@mail.ru
Department morphology of animals and veterinary sanitarian inspection