The efficacy of insecticides against Psylla Pyri L. in the conditions of the 2013-2015 ccr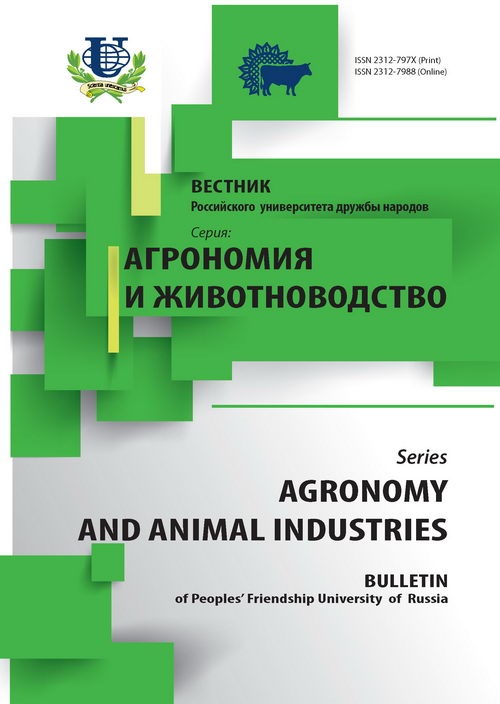 Authors: Skryljov AA1, Kashirskaja NJ.1
Affiliations:

Federal State Budget Scientific Institution I.V. Michurin All-Russia Research Institute for Horticulture

Issue: No 3 (2016)
Pages: 16-21
Section: Articles
Retraction date: 10.07.2017
Retraction reasons description:

The retraction of the publication is due to the appearance of duplication of the article.
Cite item
Full Text

Abstract
One of the major pests of pear is a pear psylla (Psylla pyri L.), which in large amount, can cause the death of pear plantations. Currently assortment of preparation approved for application in pear plantations, does not provide effective protection against the pear psylla. In the conditions of growing seasons 2013-2015, the preparations Actara WG (250 g/kg), Dimilin, WP (250 g/kg), Vertimek, EC (18 g/l), Decis Profi, WG (250 g/kg), Bi-58 New EC (400 g/l), Calypso, SC (480 g/l) were tested on pear plants varieties Osennaya Yakovleva to protect against the massive spread of pear psylla. Preparations were applied as well univariate as in tank mixtures. Monitoring weather conditions and analysis of pear psylla's development during the growing season let to reduce the pesticide load in the plantations of fertile pear and increase profitability pear fruit production. Depending on weather conditions and the degree of development of the pest, used insecticides showed different efficiency. The highest expansion and development of pear psylla were occurred by the weather conditions in 2014 and 2015 (the optimum temperature and humidity, low rainfall); unfavorable for pest development was 2013 (frequent and abundant precipitation). The Most long-term biological effectiveness to control pear psylla, regardless of weather conditions, achieved through the application of a tank mixture Dimilin, WP + Actara, WG (biological efficiency = 85-98%). High biological efficiency of Dimilin, WP, Actara, WG and Vertimek, EC univariate (BE = 78-95%) was achieved by applying them at a low number of pear psylla.
Keywords
About the authors
Federal State Budget Scientific Institution I.V. Michurin All-Russia Research Institute for Horticulture
Author for correspondence.
Email: skrylevaa@gmail.com
Michurin str., 30, Michurinsk, Tambov Region, Russia, 393774
Federal State Budget Scientific Institution I.V. Michurin All-Russia Research Institute for Horticulture
Email: info@vniismich.ru
Michurin str., 30, Michurinsk, Tambov Region, Russia, 393774