Degeneration of the embryo and endosperm, as a consequence of damagetion of fruits and vegetable Umbelliferae crops Graphosoma lineatum l.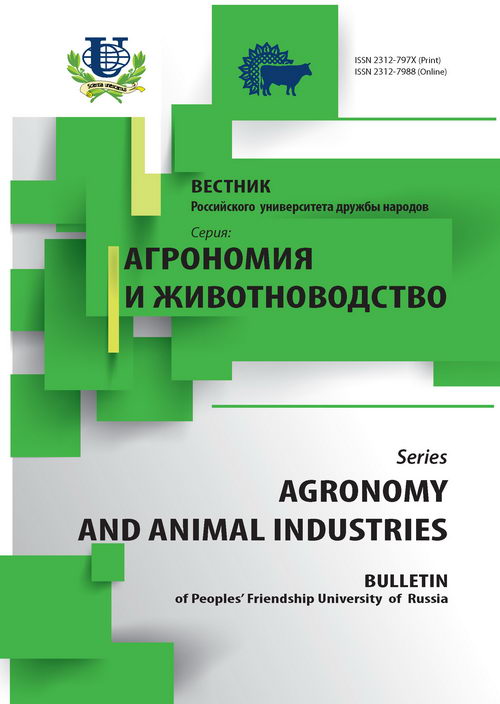 Authors: Baleev DN1, Buharov AF1, Bagrov RA2
Affiliations:

State scientific institution «All-russian scientifically - an exploratory institute vegetable»
OOO «KARTO&OV»

Issue: No 1 (2015)
Pages: 5-11
Section: Articles
Cite item
Abstract
In Ramenskoe district (Moscow region) a broad spread of insect pest Graphosoma lineatum L is ascertained. This pest harms considerably on seed plants of Apiaceae family. Amount of insects on one plant reaches 9. Maximal amount of insects (5,3-7,3 per plant) on every examined crop registered in phase of blooming. Larvae and adult pests feed mainly on generative organs of plants and damage buds, flowers and seeds during all phases of their development. Often they suck a content of ripe seeds. Study of influence of G. lineatum L. is particularly effective with use of soft-ray radiography. Germlessness varies depending on crop: 9-11% (carrot), 5-9% (dill), 2-12% (sulfurwort), 15% (parsnip). Amount of seeds with degenerated endosperm depending on year is 7-36%. General fraction of seeds with damage of embryo and/or endosperm on various examined crops reaches 19-79%.
About the authors
State scientific institution «All-russian scientifically - an exploratory institute vegetable»
Author for correspondence.
Email: baleev.dmitry@yandex.ru

State scientific institution «All-russian scientifically - an exploratory institute vegetable»
Email: baleev.dmitry@yandex.ru

OOO «KARTO&OV»
Email: baleev.dmitry@yandex.ru