PECULIARITIES OF MUSCULAR, ADIPOSE AND OSSEOUS TISSUE GROWTH IN BOTH PUREBRED AND MIXED BRED BULL-CALVES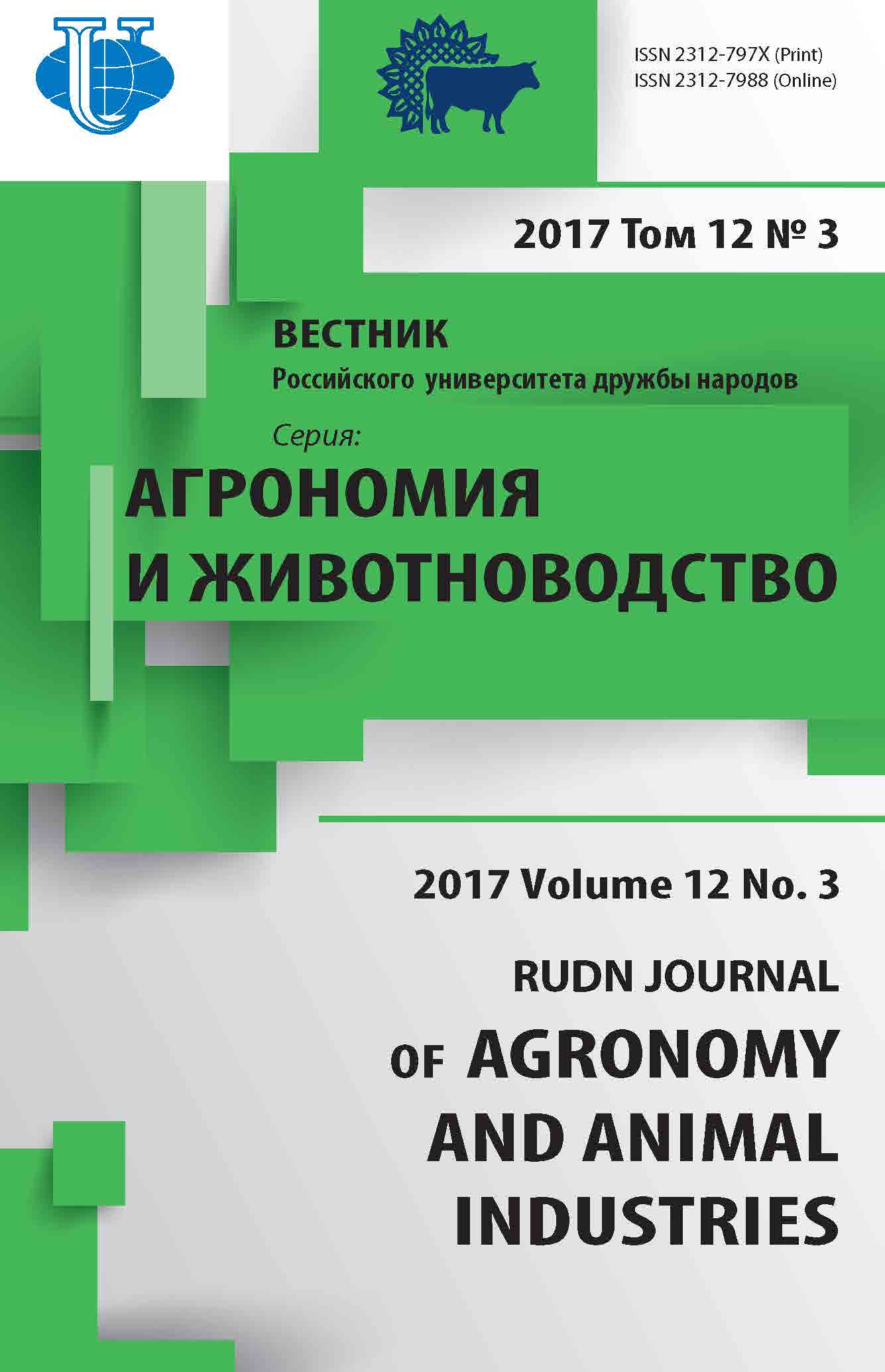 Authors: Prohorov IP1, Nikitchenko DV2
Affiliations:

Russian State Agrarian University - Moskov state agricultural akademy named after K.A. Timiryazev
RUDN University (Peoples' Friendship University of Russia)

Issue: Vol 12, No 3 (2017)
Pages: 261-271
Cite item
Abstract
Data on morphological carcass composition study in both purebred and mixed bred bull-cal-ves, obtained from crossing black-and-white cows with Aberdeen-Angus and Charolais bulls, are provided in the article. It has been discovered that the carcasses mass of bull-calves increased with age due to more intensive. Lean part growth and skeleton to a lesser degree, Bull-calves, genotype has an important influence on muscu-lar system growth. Inherited potential in musculature growth is better realized in Charolais mongrel bull-calves, the degree of muscular component being 253.6 kg at the age of 18 months, which is by 31.5% bigger than in they black-and-white herdmates. There are no big differences in carcass muscular tissue weight between Aberdeen-Angus crossbreeds and black-and-white Bull-calves. The greatest adipopexis growth by the end of the experiment is a characteristic feature of Aberdeen-Angus crossbreeds. The skeleton growth rate of young animals by comparison during the experimental period is practically the same, but with age the skeleton growth rate decreases significantly in bull-calves.
Keywords
About the authors
Russian State Agrarian University - Moskov state agricultural akademy named after K.A. Timiryazev
Author for correspondence.
Email: v.e.nikitchenko@mail.ru

Прохоров Иван Петрович - доктор сельскохозяйственных наук, профессор кафедры мясного и молочного скотоводства Московской государственной академии имени К.А. Тимирязева
Timiryazevskaya st., 49, Moscow, Russia, 127550
RUDN University (Peoples' Friendship University of Russia)
Email: dvnikitchenko@mail.ru

Никитченко Дмитрий Владимирович - доктор биологических наук, профессор департамента ветеринарной медицины Аграрно-технологического института Российского университета дружбы народов
Miklukho-Maklaya st., 6, Moscow, Russia, 117198
References
Babichev, V.N. Organization and functioning of the neuroendocrine system. Problems of endocrinology. 2013. Т. 59. № 1. P. 62—69.
Berg, R.T., Butterfield, R.M. Meat cattle: the concept of growth. Translated from English. Moscow: Kolos, 1979.
Dunin, I.M., Shichkin, G.I., Kochetkov A.A. Prospects for the development of beef cattle breeding in Russia under current conditions. Dairy and meat cattle breeding. 2014. No. 1. P. 2—5.
Tambovtseva, R.V. The development of muscle tissue in ontogenesis. New research. 2010. No. 2. P. 81—94.
Goossens, G., Blaak E., van Baak, M. Possible disorders of the adipose tissue of the renin-angiotensin system in the pathophysiology of obesity and obesity-related disorders. Obes. Rev. 2003. V. 4. P. 43—55.
Kelli, B., Mermelstein, P. Progesterone blocks multiple routes of ion flux. Mol. Cell Neurosci. 2011. No. 2. P. 137—141.
Lihn, A., Pedersen, S., Richelsen, B. Adiponectin: action, regulation and association to insulin sensitivity. Obes. Rev. 2005. V. 6. P. 13—22.
Tetel, M. Nuclear receptor coactivators: essential players for steroid hormone action in the brain and in behavior. J. Neuroendocrinolgy. 2009. Vol. 21. No. 4. P. 229—237.