MICROBIOLOGICAL MONITORING OF COMMERCIAL POULTRY MEAT SEMI-FINISHED PRODUCTS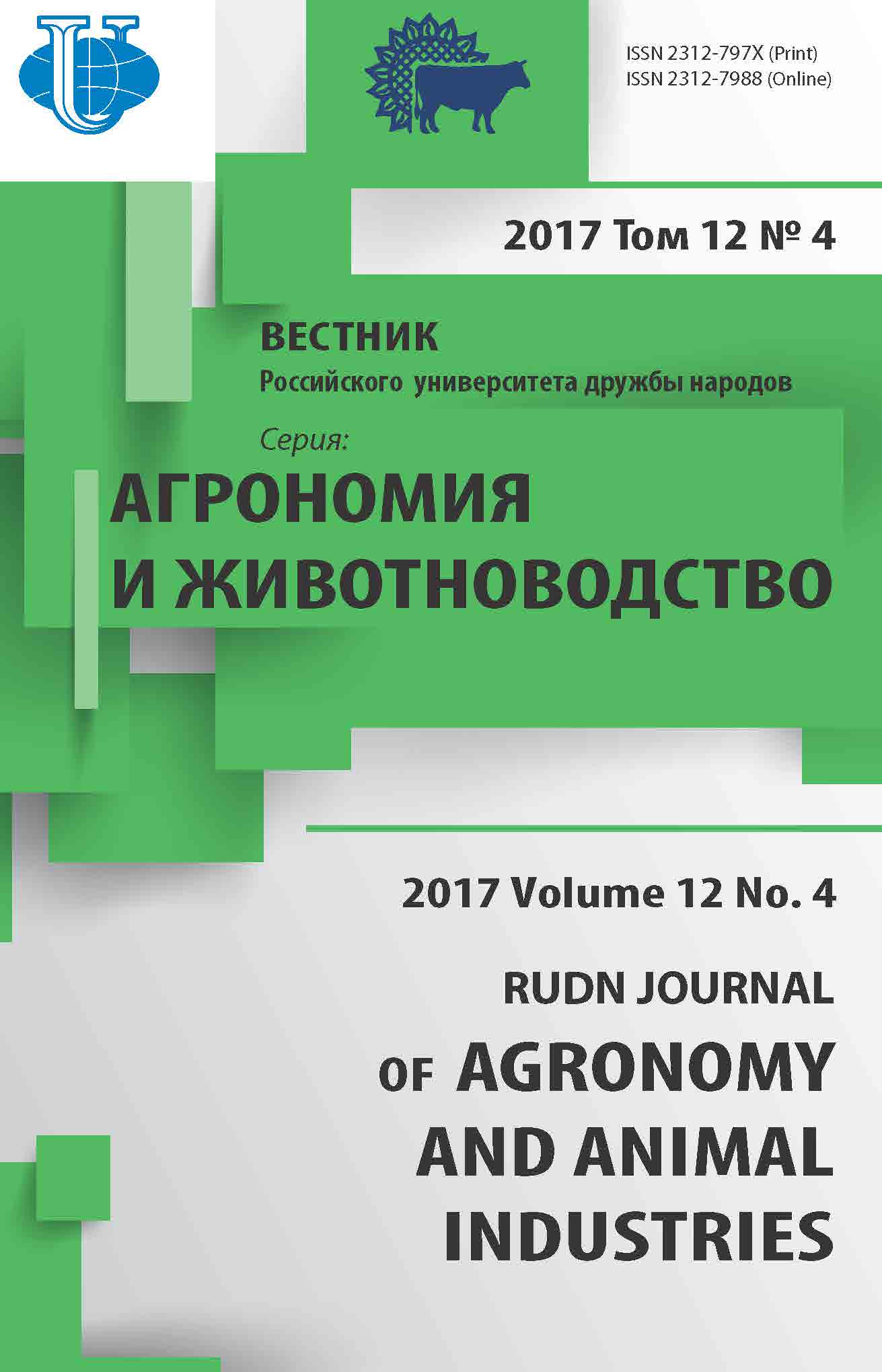 Authors: Abdullaeva AM1, Seryogin IG2, Nikitchenko VE3
Affiliations:

FGBOU VO «Moscow State University of Food Production»
FGBOU VO Russian State Agrarian University - MAA by K.A. Timiryazev
Peoples' Friendship University of Russia (RUDN University)

Issue: Vol 12, No 4 (2017)
Pages: 350-358
Section: Articles
Cite item
Abstract
Materials on microbiological studies of semifinished products from poultry meat (fillets, minced meat, mechanically deboned meat), made in real time in 2016-2017 are presented. Microbiological indicators of semi-finished products of various manufacturers in different seasons of the year are determined. It was revealed that 19-23% of realized avian poultry semi-finished products had increased QMAFAnM, CFU/g, while bacteria of E. coli group were isolated in 12-28% of samples, in 3-10% of samples - Salmonella bacteria, 5-14% - bacteria of genus Pseudomonas, in 12-36% - microorganisms of coccal forms, in 7-26% - clostridia, in 15-17% - lactobacillus bacteria, in 9-37% - bacteria of the genus Proteus. In some samples of semifinished products found spores molds and yeast cells. Listeria monocyto-genes in the investigated semifinished products did not reveal. The most contaminated microorganisms were minced meat and meat de-boning broilers and turkeys, compared with samples of chicken fillets. In meat raw materials having microbial contamination above 1 · 106 CFU/g, changes in organoleptic and physicochemical parameters were noted. Based on the data obtained, proposals have been developed to reduce microbial contamination of semi-finished products and recommendations for the most rational use of poultry meat for food or fodder purposes.
About the authors
FGBOU VO «Moscow State University of Food Production»
Author for correspondence.
Email: asiat29@mail.ru

Абдуллаева Асият Мухтаровна - кандидат биологических наук, доцент кафедры «Ветеринарно-санитарная экспертиза и биологическая безопасность» ФГБОУ ВО МГУПП
Volokolamskoye sh., 11, Moscow, Russia, 125080
FGBOU VO Russian State Agrarian University - MAA by K.A. Timiryazev
Email: v.e.nikitchenko@mail.ru

Серегин Иван Георгиевич - кандидат ветеринарных наук, профессор кафедры морфологии и ветеринарии ФГБОУ ВО РГАУ-МСХА имени К.А. Тимирязева
Timiryazevskaya st., 49, Moscow, Russia, 127550
Peoples' Friendship University of Russia (RUDN University)
Email: v.e.nikitchenko@mail.ru

Никитченко Владимир Ефимович - доктор биологических наук, профессор департамента ветеринарной медицины Аграрно-технологического института Российского университета дружбы народов
Miklukho-Maklaya st., 6, Moscow, Russia, 117198
References
Abaldova V.A. Povyshenie gigienicheskoj bezopasnosti myasa pticy mekhanicheskoj obvalki. Myasnaya industriya. 2010. № 10.
Mahonina V.N. K voprosu ocenki kachestva myasa pticy mekhanicheskoj obvalki. Pticy i pticeprodukty. 2013. № 1.
Seryogin I.G. Veterinarno-sanitarnaya ehkspertiza pri pererabotke pticy. Derbent, OOO «Tipografiya-M», 2016.
Seryogin I.G., Abdullaeva A.M., Vasil'ev D.A., Zolotuhin S.N. Proizvodstvennyj veterinarnosanitarnyj kontrol' myasnyh polufabrikatov. Vestnik Ul'yanovskoj gosudarstvennoj sel'skohozyajstvennoj akademii. 2014. № 1 (25).
Sokolova N.A., Abdullaeva A.M., Loshchinin M.N. Vozbuditeli zooantroponozov, pishchevyh otravlenij, porchi syr'ya i produktov zhivotnogo proiskhozhdeniya. Uchebnoe posobie. M.: DeLi plyus, 2015.