ECOLOGICAL AND PHYTOCENOTIC CHARACTERISTICS OF ROSA ACICULARIS L. IN EKATERINBURG FOREST PARK ZONE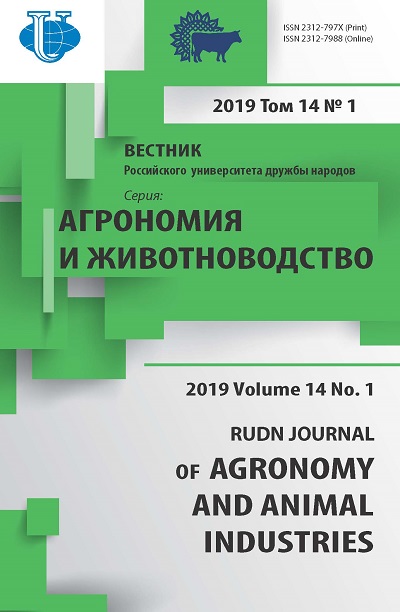 Authors: Tishkina E.A1,2, Chermnykh A.I1
Affiliations:

Ural State Forest Engineering University
Botanical Garden of Ural Branch of Russian Academy of Sciences

Issue: Vol 14, No 1 (2019)
Pages: 49-56
Section: Botany
Cite item
Abstract
Analysis of forest areas in forest parks of Ekaterinburg was carried out based on GIS database of AWP Lesfond program. A database of distribution of undergrowth species in forest parks was formed and then analyzed with Microsoft Excel. Regularities in the distribution of local and introductory undergrowth species in pine forests of Ekaterinburg were determined. The area of pine forests having undergrowth of twelve aboriginal, two invasive species and ten species in artificial plantings in six forest parks of Ekaterinburg - Kalinovsky, Moskovsky, Yuzhny, Nizhneisetsky, Shuvakishsky and im. Lesovodov Rossii - was determined. Analysis of the data showed that the area covered with prickly wild rose ( Rosa acicularis ) constituted 811.4 hectares of all the undergrowth territory (9848.45 hectares), but its distribution in forest park was extremely heterogeneous. Rosa acicularis occurs in the Nizhneisetskiy forest park more often than in other forest parks (273.1 ha). This species is common in nine types of forest, its ecological and phytocenotic distribution optimum is berry pine forest with 0.6-0.9 stand of trees. Presence of prickly wild rose in undergrowth and condition of its cenopopulations indicate a typical composition of plants in the forest park zone of Ekaterinburg. In the forest parks studied, Rosa acicularis is one of the co-edificators in indigenous forest types, along with Sorbus aucuparia , Rubus idaeus , Prunus padus , Salix caprea , Chamaecytisus ruthenicus , Rosa acicularis . The data given on the calculation of forest areas with prickly wild rose are the basis for inventory of valuable medicinal raw materials and ready-made decorative forms for the introduction of urban landscaping.
Keywords
About the authors
Ural State Forest Engineering University; Botanical Garden of Ural Branch of Russian Academy of Sciences
Author for correspondence.
Email: elena.mlob1@yandex.ru

-
Ekaterinburg, 620100, Russian Federation; Ekaterinburg, 620144, Russian Federation
Ural State Forest Engineering University
Email: chermnykh_artem@mail.ru

-
Ekaterinburg, 620100, Russian Federation
References
Pavlova EP. Influence of ecological and phytocenotic factors on accumulation of biologically active substances in the fruits of Rosa acicularis Lindley and Rosa davurica Pallas (Western Transbaikalia) [Dissertation] Ulan-Ude; 2009. (In Russ).
Paiberdin MV. Rosehips. Moscow: Goslesbumizdat Publ.; 1963. (In Russ).
Müller KD. Untersuchungen zum Pflanzschnitt bei Sanddorn. Gartenbau. 1990; (37):208—210.
Kulikov PV. Identification guide of vascular plants for Chelyabinsk region. Ekaterinburg: USFEU Publ.; 2010. (In Russ).
Artamonov V. Rosehips. Nauka i Zhizn'. 1990; (6):158—160. (In Russ).
Kudaibergenova AK. Biological features of Rosa acicularis Lindl. in conditions of Issyk-Kul region of Kyrgyzstan [Dissertation] Bishkek; 2012. (In Russ).
Chermnykh AI, Opletaev AS, Zalesov SV. The renewable processes under the canopy of larch forests in the Khanty-Mansiysk—Ugra. Aktual'nye problemy lesnogo kompleksa. 2012; (31): 78—82. (In Russ).
Chermnyuh AI, Opletaev AS. Forest data-base analysis with SQL-question for investigate statistic true information in GIS-MapInfo. Lesa Rossii i khozyaistvo v nikh. 2013; (1):53—54. (In Russ).
Kozhevnikov AP, Kozhevnikova GM, Kapralov AV. Forest resources of Ural region for recreation and cognitive tourism. Ekaterinburg: USFEU Publ.; 2009. (In Russ).