Age-related dynamics of height of bone system of sapling of sheep of basic breeds of South Ural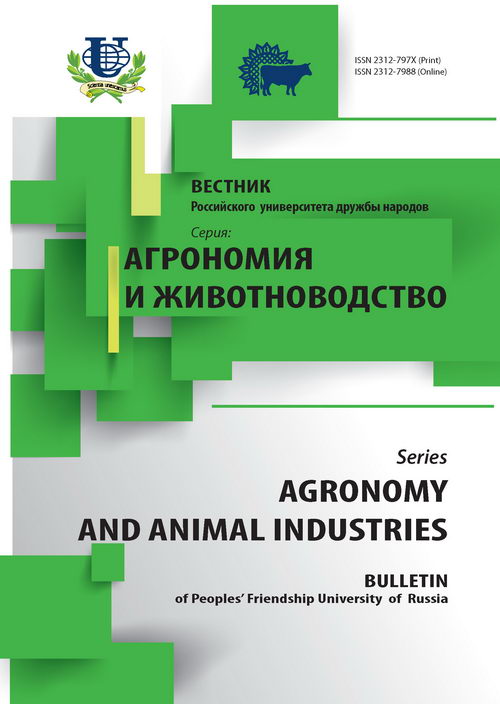 Authors: Kosilov VI1, Andrienko DA1, Kubatbekov TS2
Affiliations:

Orenburg state agrarian University
Peoples' Friendship University of Russia

Issue: No 4 (2015)
Pages: 74-79
Section: Articles
Retraction date: 17.10.2017
Retraction reasons description:

The article was retracted on the decision

of the editorial board on the basis of the author's recognition that his article is a duplicate publication.
Cite item
Full Text

Abstract
The article presents data and analysis of the dynamics of development of individual parts of the skeleton, half-carcasses of young Tsigal, South Ural and Stavropol breeds in the conditions of the Southern Urals. Comprehensive study of the growth and development of the skeleton in the postnatal ontogenesis will develop methods of purposeful influence on the formation of myasnosti animals by sex, age and breed. The experimental data suggest that infants rams have better development of the skeleton than Mutton, due to sexual dimorphism. Thus, the superiority of the rams Tsigal rock peers on the total weight of the bones at birth was 5 g (1.5%) by weight of the bones of the axial skeleton Division - 2.3 g (1.5%), peripheral - 2.7g (1.5%) in the rock Yuzhnouralskaya this difference in magnitude to the studied parameters rams were respectively 28 g (9.5%), 12.8 g (9.5%) and 15.2 g (9.5%) at Stavropol breed - 15 g (5.3%), 6.8 g (5.3%) and 8.2 g (5.3%). A similar pattern was observed in the subsequent age periods.
About the authors
Orenburg state agrarian University
Author for correspondence.
Email: Kosilov_vi@bk.ru
Department technology of processing and certification animal husbandry
Orenburg state agrarian University
Email: demos84@mail.ru
Department technology of processing and certification animal husbandry
Peoples' Friendship University of Russia
Email: Tursumbai61@list.ru
Department of veterinary medicine